Formerly known as Nadaburg, land for sale in Wittmann, Arizona holds itself proud as one of the last bastions of the truly Western, Independent spirit! Surprise…which is a newer city than Wittmann, was able to obtain a sizable portion of Wittmann by means of annexation; however, landowners have sounded their horns, and raised their banners in a concerted effort to bring the complete usurpation of Wittmann, AZ land to a halt! Because of that, there is technically no "official governing body" and as such, much of the land near Wittmann, Arizona can best be described as "county island!" Though differences exist in intention, investors find county island land less convoluted contractually, and landowners/landbuyers find codes easier to comply with! It's a win-win for anyone who is buying Wittmann, AZ land for sale ...or selling their Wittmann land for sale!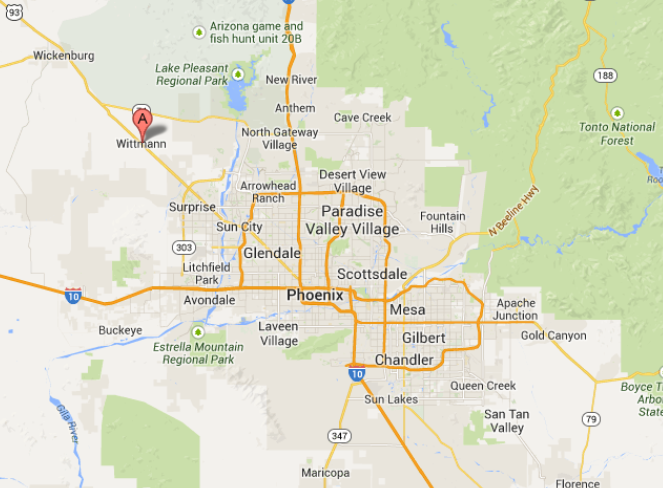 Wittmann, AZ Mapped Location
If you're looking for land in Wittmann, AZ, please visit Our Wittmann Land For Sale, or you can search All Wittmann, Arizona Land For Sale. Or, feel free to contact a Wittmann, AZ land specialist at PVP, to further discuss your needs.