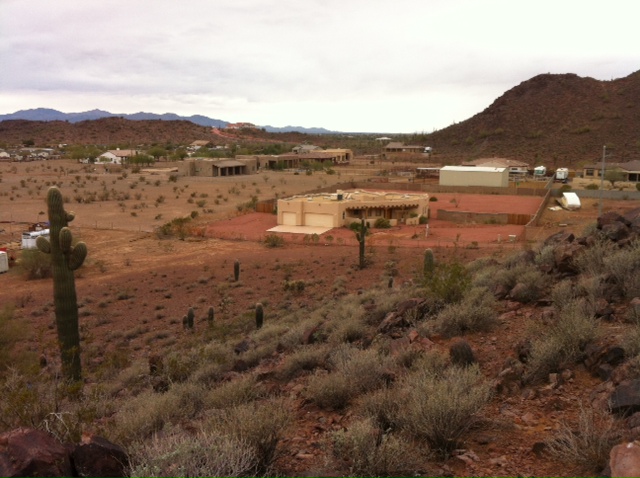 Surprise, Arizona land for sale is a popular northwest valley option for those who desire Maricopa County land close to city amenities at a fairly reasonable price. Not far from Phoenix metro land for sale, Surprise, AZ is just on the fringe of town. Surprise area land has different sectors including the town of Surprise, North of Sun Valley Parkway, near Wittmann, and North of Grand Avenue, West of the 303 Loop, off 163rd Avenue. Although these sectors are all in Surprise City Limits, their land values can be dramatically different. Although different, all areas of Surprise saw huge values during the 2006 real estate bubble. North Surprise, AZ land for sale was nearly three times that of more rural west valley land for sale, at around $150,000 per acre. Now land in Surprise, AZ can be acquired for roughly $30,000 per acre, more or less 20% of that peak price. It seems like a great buy now looking at past values and the proximity to the city.
Much of Surprise, AZ land is filling in with schools, parks and rooftops. Land developers have planned much of the city's land and have big plans for shopping and more residents as the 303 Loop nears completion as a "real" freeway. The city now has Spring Training, a popular annual Tennis event and renowned restaurants.
Overall, land for sale in Surprise, AZ is a great commodity to own, whether it's to hold for future value, pass on to your kids or build a custom home.
If you're looking for land in Surprise, AZ, please visit Our Surprise Land For Sale, or you can search All Surprise, Arizona Land For Sale. Or, feel free to contact a Surprise, AZ land specialist at PVP, to further discuss your needs.