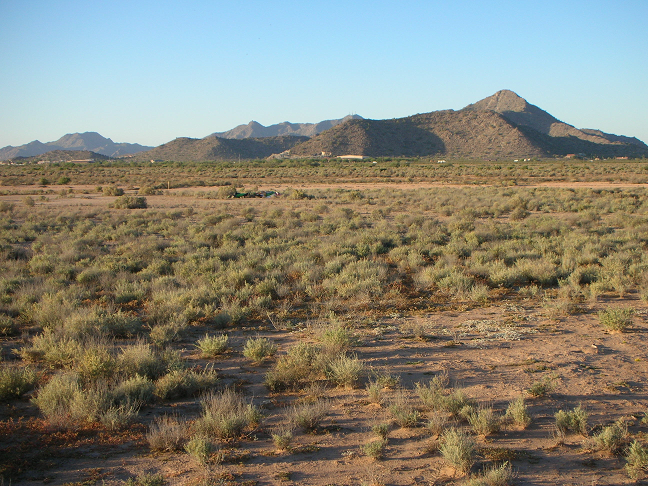 Casa Grande, AZ land for sale is a desirable asset to own for both land savvy investors, and residents. Casa Grande, Arizona is located approximately halfway between Phoenix and Tucson, where I-10 and I-8 meet, in what is known as the Sun Corridor. This area has now become a megapolitan, and many predict the small cities in this corridor to populate and ultimately connect Phoenix and Tucson.

Land for sale in Casa Grande, Arizona is much less expensive to buy than land closer to those large metropolitan areas. Just 30 minutes from suburbs like Chandler and Ahwatukee, Casa Grande, AZ land buyers can get parcels of land, with electric and sometimes water, for approximately $10,000 per acre. For investors, with the thought of the future growth this area may see, it's a fairly sure bet that Casa Grande, AZ land values will appreciate in the near future, making their land holdings more than worthwhile. For residents, Casa Grande, Arizona land pricing is appealing to have small farms or ranches, with a home. Many residents commute from the area to Phoenix for work, and then return home to the lifestyle they want on a bit of quiet acreage, with clean air and no HOA.

Overall, buying land for sale in Casa Grande, Arizona is smart, whether you're looking to invest or live in the area.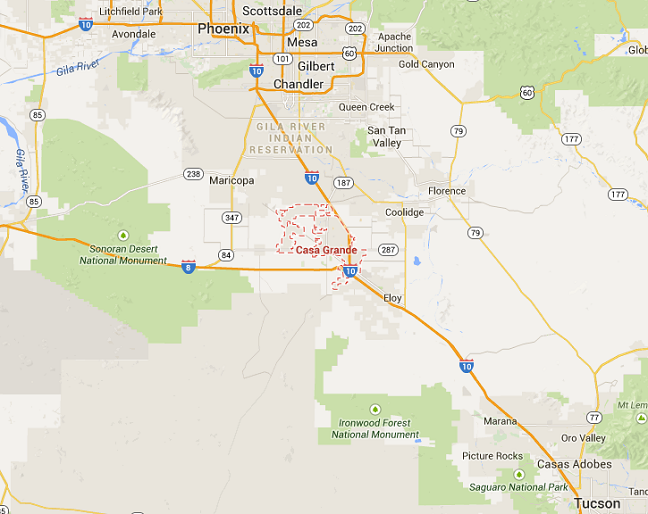 Casa Grande, AZ Mapped Location

If you're looking for land in Casa Grande, AZ, please visit Our Casa Grande Land For Sale, or you can search All Casa Grande, Arizona Land For Sale. Or, feel free to contact a Casa Grande, AZ land specialist at PVP, to further discuss your needs.